If you're considering a move to Chattanooga, Tennessee, knowing that it's one of the most affordable places to live is likely a huge selling point. However, if you want to ensure this city is right for you and your family, understanding things like the quality of life and the cost of living in TN is a must.
Below, we have provided a complete Chattanooga real estate market overview to help you make an educated decision about this city. Keep in mind that using the services of realtors in the area for buying or selling will come in handy, especially if you are new to the area.
It isn't just the job market and cost of houses in Chattanooga that give the city its value – picturesque hiking trails and secret foodie scenes are just as alluring.
If you are interested in selling your Chattanooga home and want to avoid the hassle of finding the right buyer or figuring out the best-asking price, there are plenty of companies that buy houses in Tennessee.
Chattanooga Real Estate Market Overview
In October 2021, the median listing price for homes in Chattanooga was $279.9K, which is an increase of 17.1% from the last year. The median listing price per square foot was $155, and the median sold price was $245K.
As of October 2021, Chattanooga was considered a "buyer's market," which means the supply of available homes is higher than the current demand. This has also resulted in a reduction in rental costs and the options for places to live in Chattanooga.
The median length of time a home is listed before selling is 50 days on the market. For this reason, many home sellers are willing to negotiate with buyers to help get their houses sold sooner. If you are trying to find someone to buy your house in Chattanooga, choosing a cash buyer may be a smart move.
As you search for a home in Chattanooga, you will find many homes constructed between 1970 and 1999. For this reason, many parts of the city have a vintage "Brady Bunch" look, which was extremely popular during the '70s. There are also a lot of single-family homes built between 1940 and 1969, with fewer being constructed after 2000.
Cost of Living Chattanooga
In Chattanooga, Tennessee, the cost of living is 3% less than the national average. However, the actual cost of living depends on factors such as the neighborhood you live in, your career, and your salary. From healthcare and groceries to utilities and housing, the cost is lower than the national average, making this an affordable city to call home.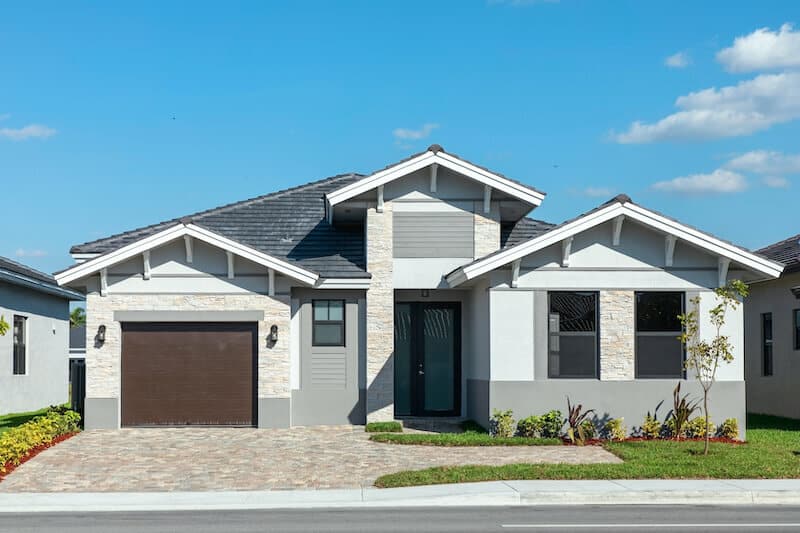 Cost of Houses in Chattanooga
If you plan to move to the area, you likely want to know more about the cost of houses in Chattanooga. The Chattanooga housing market is thriving right now, with most touting a "buyer's market." Average house sale prices in Chattanooga sit at around $245K, and there hasn't been a significant historic price change and affordability.
It's also worth noting the average costs to sell a house in Chattanooga, which vary depending on the real estate agent you hire and your house's location. If you want to avoid the hassle of finding a qualified buyer or dealing with all the red tape of traditional home sales, consider using cash home buyers in Knoxville. There are plenty of buyers who are watching the TN housing market and ready to make a move on desirable properties. Even better, if you know your home value, you can easily get a fair offer from these buyers and feel confident that you are getting a price that works for you. While Hamilton County is full of homes for sale, you can help yours stand out by choosing the right price.
Rent Costs in Chattanooga
The average cost of rent for an apartment in Chattanooga, Tennessee, is $1,182, with the average apartment size at this price point being 937 square feet. However, the number varies based on the type of unit selected, if you are renting an apartment or a house, and what type of amenities are offered, along with accessibility options provided.
Most apartments, townhomes, and condos in the city (approximately 55%) are rented for between $1,001 and $1,500. The most affordable neighborhoods for renting in Chattanooga include Hilltop and Ridgeside, where rent is around $849 per month.
Places to Live in Chattanooga
You have several options when it comes to the best places to live in Chattanooga. Some top options to consider include:
Lookout Mountain
If you are looking for fun places to live in Chattanooga, Lookout Mountain should be at the top of your list. The suburb is also just a few minutes away from Chattanooga, with beautiful mountain views.
Signal Mountain
Another option is Signal Mountain, which is found on top of Walden Ridge. It is a close-knit community and ideal for art and music lovers.
Red Bank
For a safe neighborhood in Chattanooga, consider Red Bank. There are plenty of playgrounds and outside areas, along with quality public and private schools. The area is well-known for the kid-friendly amenities offered.
Average House Sale Prices in Chattanooga
The city of Chattanooga is made up of 39 distinct neighborhoods. You can find homes in these areas listed for just $4,000 up to $9 million. While this is true, the average selling price for a home in Chattanooga is $279.9K.
Average Costs to Sell a House in Chattanooga
There are several factors that come into play when trying to sell a house in Chattanooga. While you may make a profit from the sale, there are also mandatory fees that must be paid. The biggest fee you cover is the real estate commission, which is usually around five to six percent of the total sale price.
For example, if your house sells for $250K, you may pay commissions up to $15K. The commissions you pay are split between the buyer's agent and the seller's agent.
To get the most for your house, it's recommended that you make repairs and updates to the house before it is listed. You will also have to cover the cost of these repairs. Depending on what you need to do, you may spend thousands or tens of thousands of dollars on repairs and updates. A pre-sale home inspection is also recommended and may cost up to $400.
Job Market
Chattanooga has become a popular city for entrepreneurs in the past few years. It has the growing tech and entrepreneurial scenes, as well as positions throughout the manufacturing, health services, education services, and government sectors, which are all considered "major employers." Some of the largest employers in Chattanooga include McKee Foods Corp, Volkswagen Group of America, Tennessee Valley Authority, Blue Cross BlueShield of Tennessee, and CHI Memorial Hospital.
The average annual salary for workers in Chattanooga is $44,990, which is just slightly lower than the national average of $53,490. The unemployment rate for Chattanooga is just 6.6%, which is also lower than the national average of 8.1%.
Historic Price Change and Affordability
Chattanooga home prices have increased in the past few years while interest rates have decreased. While this is true, Chattanooga's home prices are still about 27% lower than the cost of homes across the country. Even though this is the case, home prices are appreciating faster in the city, and Chattanooga was ranked as the 14th fastest-growing metro area.
You may wonder if house prices will drop in Tennessee, which is still something that real estate agents and others are waiting to see. Right now, it is a buyer's market, which means sellers who are motivated may begin offering or entertaining lower prices. It's best to talk to a real estate agent about the Chattanooga housing market trends to know what to expect in the coming months and years.
Quality of Life
Some claim that Chattanooga is the "comeback kid" of the state. In the past, Walter Cronkite called Chattanooga one of the "dirtiest cities in the U.S." Today, Main Street has been revitalized, offering a healthy startup scene and plenty of outdoor recreation areas.
According to rankings from U.S. News, Chattanooga is ranked as number 49 for the best place to live, 27 in the best place to retire, and number three as the top place to live in Tennessee. Residents here enjoy a great quality of life, and plenty of entertainment sources are available.
Endnote
There are more than a few reasons to move to Chattanooga; it offers people moving to the area a huge housing inventory and reasonable mortgage and rent prices. You will also enjoy a healthy job market and high quality of life moving to this city.
Being informed and understanding the housing market will help ensure you are ready to purchase real estate, sell a house, or even invest in a single-family home in Chattanooga.