Nashville, Tennessee is continuously named one of the top places in the country to call home. Nestled in the lush forests of the state and along the Cumberland River, Nashville is a large city that maintains a small-town feel that the residents enjoy. With a booming job market, low taxes, real estate investment opportunities, and a hot real estate market, Nashville is the place to be.
Nashville has no shortage of draws for people looking to settle in Tennessee. With the country music industry, there is unlimited entertainment, the housing market remains an affordable option in many of the most desirable neighborhoods, and the culture is a mixture of small-town ideology and big-city sophistication.
The real estate market in Nashville is one of the hottest in the country. Houses are selling faster in Nashville than in most places with properties staying on the market for less than 10 days, which is great news for first-time home sellers. The largest draws for out-of-state investors are the low tax rates, low interest rates, and the flexible mandates on mask-wearing and vaccinations since the beginning of the COVID-19 pandemic. Let's take a closer look at the Nashville housing market statistics for 2021.
Nashville Real Estate Market Overview
A healthy real estate market generally has a six-month supply of available homes. However, Nashville has been below that mark for some time. This makes Nashville a seller's market due to the lack of availability of homes for sale. The average home only stays on the market for less than 10 days in Nashville. At the end of September, according to the Nashville Business Journal, there were just over 5,000 homes available for sale. This slim inventory that is available to investors is expected to keep the sale prices relatively higher.
The average sale price of real estate in Nashville is still very competitive when compared to the rest of the country's larger cities. A single-family home is currently selling in greater Nashville for over $380,000 which is nearly 20% higher than last year. However, the draws including the lack of taxes on earned income are still bringing a record number of investors to the Nashville area.
According to Zillow, the Nashville real estate market shows no signs of slowing down. The Nashville area and surrounding counties have enjoyed several consistent years of growth with increased sales percentages. This makes Nashville a great place to invest for future growth.
Cost of Living Nashville
As the county seat of Davidson County and the Capital City of Tennessee, Nashville enjoys many of the benefits of other major cities in the country including a low cost of living. While most cities that have a population of over one million are relatively expensive places to set up a home, Nashville retains a lower cost of living than the national average.
Compared to other major cities in the country like San Francisco, California where the cost of living is 86% higher than the national average, and Chicago where the housing costs are 19% higher than anywhere else in the country, Nashville's home is relatively affordable.
While many costs have increased over the past year due to the pandemic, most of the costs of living in the Nashville metro area have remained below the national average. The costs of living in Nashville compared to the National average include:
Energy costs: -12.9%
Food costs: – 21.9%
Healthcare costs: -23.7%
Housing costs: +19.2%
Transportation costs: -11.2%
The overall cost of living is more than 3% lower than the National Average making this getaway city located in Middle Tennessee the place to be. General housing expenses including utilities are 9% lower than the National Average making it affordable to relocate to Nashville.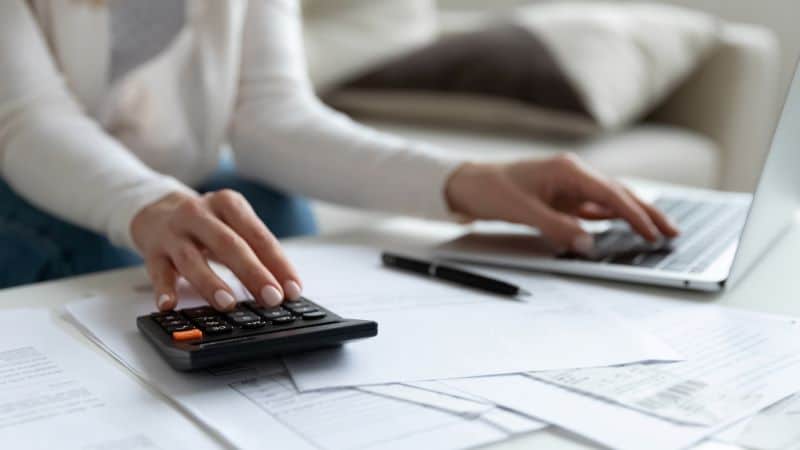 Cost of Houses in Nashville
If you are thinking about moving to Nashville, Tennessee, your realtor will have the choice of over 125 diverse and elegant neighborhoods to choose from for property showings. As of October 2021, the housing market has favored buyers meaning that there are limited properties available for sale. This trend keeps the asking prices a bit higher than in past years, but still an affordable option for homebuyers.
The average median price of a single-family home is $400,000 list price. This makes the average home worth more than 20% more than last year. As this home sales trend continues, many homeowners are wondering, "How to sell my house fast Tennessee?" For first-time home sellers, listing a house on the market can be intimidating, but in Nashville, you can almost guarantee that your listing will draw some interest.
On average, a single-family home is only staying on the market for about 10 days. With a median home selling price of $242 per square foot, which is 32% lower than in Arizona, home sellers can expect to make a profitable sale. If you are ready to sell your Tennessee home, you should be working with professional real estate agents or a brokerage to ensure that you get the price that you want for your home.
Rent Costs in Nashville
Nashville is a popular place for renters. In fact, nearly half of all Nashville residents currently rent their homes. This makes it a convenient and easy place to find a rental unit or apartment that fits your needs. The average median price of an apartment in Nashville is $1581 per month. The average size of a rental is 890 square feet. The size and cost of apartments are subjective in regard to style and location. While rental rates may be a bit higher than in other cities like Murfreesboro, you won't enjoy the same benefits as you do when living in a major city like Nashville.
Most Affordable Rental Neighbourhoods
Airport Estates: $1101 / mth
Bayview: $1101 /mth
Belair: $1101 / mth
Most Expensive Rental Neighborhoods
Burton Valley: $2108 / mth
Forest Hills: $2108 / mth
Tyne Mead: $2108 / mth
Places to Live in Nashville
When it comes to settling in the Nashville area, homebuyers and renters have a number of desirable neighborhoods from which to choose. Many of the most popular places to live in Nashville are recognized for their urban conveniences, quality of schooling, affordability, and access to entertainment and amenities.
Davidson County
Elliston Place
Hope Gardens
Music Row
Scarritt Peabody
Sulphur Dell
The Gulch
Williamson County
Thompson's Station
Brentwood
Franklin
Nolensville
Average Costs to Sell a House In Nashville
If you are thinking about making a move and wondering how to sell your house in Nashville, your best move is to work with a certified real estate broker. Selling a home isn't always cheap.

You will have to pay any outstanding taxes, commission fees, closing costs, and the costs of any repairs or necessary updates. These costs can take a big chunk out of your home's value when you sell your house in Nashville. While you can save money by dealing with one of many companies that buy houses in Nashville, you may also choose to sell to a private investor.
If you want to save on the costs of selling your home in Nashville, you may want to seek out a private investor or sell your home on your own. The average cost to sell your home in Nashville can be as high as 11% of your closing price. That is a large sum of money to lose on the sale of your home.
Some home sellers choose to go with one of many cash home buyers Knoxville and Nashville have to offer. Selling for cash can save you on repair costs as most investors will buy your property as-is.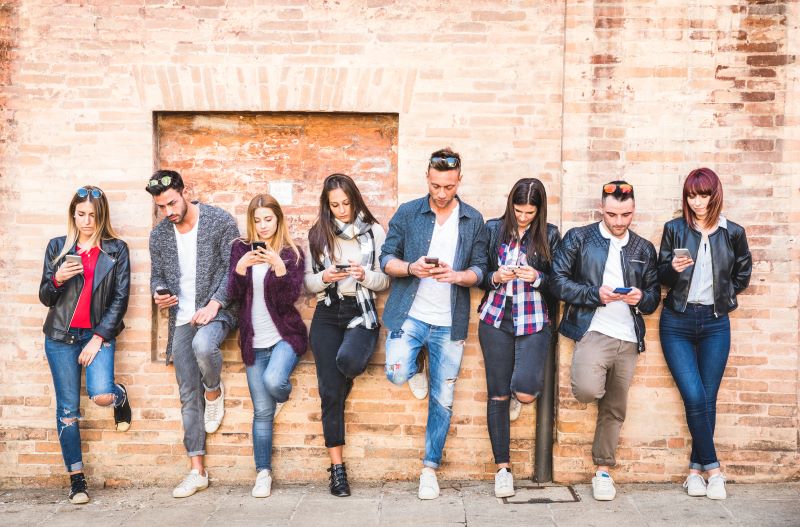 Population Growth
Recent reports from Roofstock.com claim that Nashville is ninth in the rankings for population growth in 2021. This is a trend that has been steadily increasing for the past decade and will likely continue into next year. As more people look to get away from the hustle and bustle of major metropolitan areas but still want to live in an urban environment, Nashville has become a popular destination.
The advantages of moving to Nashville make it an affordable option. With the median housing price rising to $400,000, it still maintains one of the lowest costs of living in the country. Nashville has no state income taxes and numerous tax breaks available to home buyers including a low sales tax rate that can save buyers a bundle.

Job Market in Nashville
Nashville has the second-hottest job market in the U.S. and is varied and healthy for young professionals and seasoned entrepreneurs. Nashville is a huge hub for healthcare in the state and is host to several major healthcare employers including Vanderbilt University Healthcare Center and Saint Thomas Health. The healthcare job market currently employs thousands of Nashville residents.
There are other major employers in Nashville ranging from the electronics industry to entertainment. Nissan North America, Randstad, Vanderbilt University, and Kruger Co. are large employers in the Nashville area.
Nashville is also well-known for its entertainment and music industry. There are endless bars, restaurants, theatres, and music venues that employ hundreds of artists, and musicians.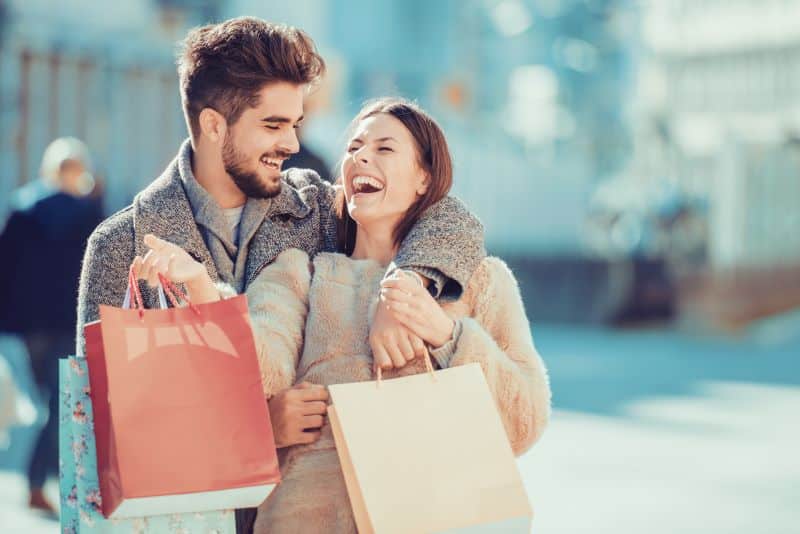 Quality of Life in Nashville
A U.S. News And World Report has ranked Nashville as the 15th best place to live in the country. Ranked higher than any other city in Tennessee, the city on the Cumberland River is known to its citizens as the best place to live, love, and create. Nashville has long been known as a closely-knit city that prides itself on its ability to support local businesses, encourage creativity, and maintain a high quality of life.
The average home prices are fairly affordable and have been booming for over a decade. The job market is comparable to any other large city in the country and hosts a number of industries that have continually shown solid levels of growth.
The city of Nashville offers a diverse selection of restaurants, art galleries, music venues, markets, desirable neighborhoods, and employment.
Endnote
As you can see, Nashville is quickly becoming the place to be in Tennessee. With continual job growth, a booming real estate market, and a high quality of life, Nashville is a wonderful place to call home.