Repairing your home can be a difficult and expensive job in Tennessee. However, since the Tennessee housing market is booming and the value of homes increased 19% over the last year, repairing any damage and deterioration is crucial to selling a house. 
After looking at some home price breakdowns in TN, you might be ready to jump on repairs and sell your home. However, repairing a house can be quite expensive. Before worrying about loans, consider applying for home repair grants in Tennessee.
Whether you're looking to fix up a new house, repair an old one to sell, or maintain your current home, the following information can help. Keep reading to learn about finding and utilizing grants and financial assistance programs for Tennessee home repairs.
Are There Grants for Home Repairs in Tennessee
Owning a home is a large responsibility. Damage from time, the environment, or use can lead to expensive repairs. In Tennessee, a state that recently dealt with 16 tornados in the space of several days, grants for home repairs are even more necessary.
The Tennessee Housing Development Agency offers multiple grants and assistance programs to homeowners statewide to help with home repairs and other concerns. These include the following:
The Homeowner Assistance Fund Program (since 2021): The United States Government allocates 168,239,035 dollars to Tennessee to help eligible homeowners struggling financially due to the COVID-19 pandemic. Applications for the program have yet to open.
The Emergency Repair Program: On top of government-wide assistance, the THDA provides grant money for home repairs with the Emergency Repair Program (ERP). The ERP receives 2.7 million dollars annually to help elderly and disabled Tennesseans repair essential systems and structural problems.
The Weatherization Assistance Program: The Weatherization Assistance Program helps homeowners reduce the financial strain from energy costs by improving their home's energy efficiency. These improvements may include air and duct sealing and added insulation to commonly low-insulated areas like attics, walls, and floors.
Home Modifications and Ramps Program
The Tennessee Home Modifications and Ramp Program helps disabled Tennesseans move freely and conveniently around their homes. As a state-run and independently funded program, the HMRP will assess and modify your home with ramps or other support based on your needs.
You qualify for the Home Modifications and Ramps Program if you meet the following criteria:
You are disabled.
You meet the Tennessee Housing Development Agency (THDA) income standards.
If your income is too high for the THDA standards, you can still apply. As long as you pay for the lumber and building costs, the agency will provide free labor. To apply, send your application to the United Cerebral Palsy of Middle Tennessee along with permission and income forms.
All houses are not compatible with the ramps used in this program, and the UCP will assess your house for you. If for some reason you fail to qualify, or the wait is too long, the THDA provides several other home repair services to low-income residents of Tennessee, such as the following:
Weatherization assistance
Home energy assistance
Emergency repair
The THDA also provides a home repair grant program with the Tennessee Repair Loan. Individual homeowners can receive a grant in amounts up to 15,000 dollars, with no compliance period.
USDA Rural Development
The United States Department of Agriculture Rural Development branch started to help improve rural America's economy and quality of life. Their programs help people living in rural areas find support and contribute to the continued development of rural America.
USDA Rural Development provides:
Water and environmental programs
Community programs
Electric programs
Telecommunications and business programs
Energy programs
Housing programs and more
Their housing programs include the Single-Family Housing program, also known as the Section 504 Home Repair program. This program provides both loans and grants, with maximum loans of 20,000 dollars and maximum grants of 7,500 dollars. To qualify, you need to:
Own the home and occupy the house
Be financially unable to obtain other credit
Have a household income below 50% of the median income in your area
For grants, you need to be 62 or older and financially unable to repay a loan
Grants given out by the USDA rural development branch must go towards removing unsafe or unsanitary health hazards from the property or house. You may use loans for repairs or home improvement. If you receive both, you can combine them for up to 27,500 dollars in aid. Visit the USDA Rural Development Eligibility site to see if you're eligible.
The Nashville MDHA
The Nashville Metropolitan Development and Housing Agency focuses on developing and supporting safe, decent, and affordable housing for families in Nashville, Tennessee. With projects like Nashville's public library and Nissan Stadium under their belt, it's safe to say they're an authority on homeownership in Nashville.
The Nashville MDHA provides home repair grants as well as assistance with home repair using the following home improvement programs:
The Community Development Block Grant Homeowner Rehabilitation Loan Program
The Homeowner Roof Loan Program
The Homeowner Accessibility Program
The HVAC Replacement Program
The Homeowner Accessibility Program and the HVAC Program are grants that require no lien on the property. The Accessibility Program provides the purchase and installation of accessibility equipment like ramps or supports to elderly (62+) and disabled homeowners in Nashville's county Davidson.
The HVAC Replacement Program provides assistance and repair to low-income homeowners with HVAC systems that aren't working and purchases and installs HVAC systems in properties that have never had one.
To be eligible, your property must be:
In Davidson county
Occupied by an income-eligible person
The owner's principal place of residence
Single-family housing or a condominium
Each program can be utilized only once within 15 years, and insurance and taxes on your property must be current and up to date.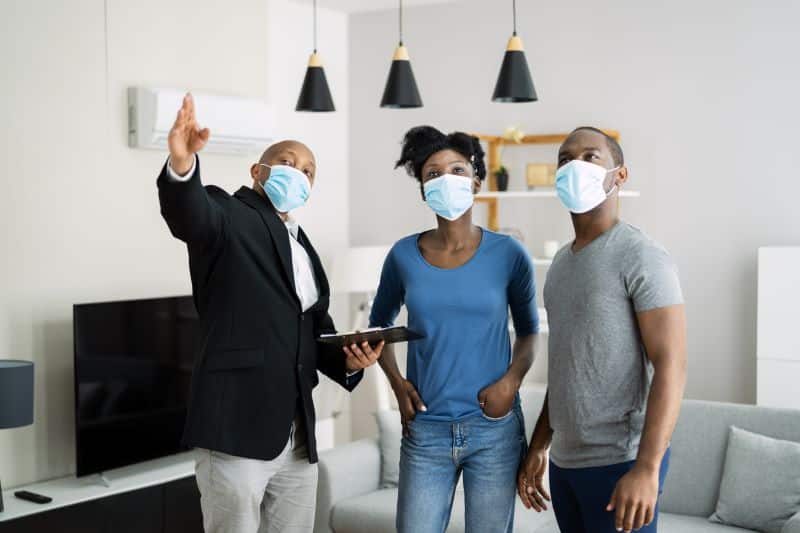 How to Get Grants for Home Repairs in TN
So, how can you get grants for home repairs and improvements in Tennessee? Here are our top suggestions:
Start local
Search statewide
Look for country-wide options for rural homeowners
Look for independently funded grants
Our first suggestion would be to call your local government office or city hall. Some towns or counties may have local grants or assistance you can apply for, and if not, they'll know where to find it. Davidson county, for example, (home of Nashville) has specific grants for homeowners.
If you have no luck locally, the Tennessee Housing Development Agency (THDA) is Tennessee's statewide housing support and help desk. As we've discussed, they have multiple options for loans and grants for home repair in Tennessee.
If you're not eligible or unqualified to apply for a loan through the THDA, the United States Department of Agriculture (USDA) Rural Development branch has country-wide grants for homeowners in rural areas of America to use to improve the safety of their homes.
The United States has also recently voted in the Homeowner's Assistance Fund, which will begin taking applications to support homeowners who have been hit financially by the COVID-19 pandemic and require some extra help.
Suppose you're not eligible for any of these grants, and you're desperately thinking, "Who will buy my house in Tennessee?" In that case, you may not need to worry about repairs because there are companies that buy houses in Nashville and other areas throughout the state. 
To Wrap It Up
If you're a homeowner in Tennessee, you know that the value of homes is increasing. Whether you're looking to repair your house to increase its value, sell your home, or simply make it safer and more comfortable, you'll want to know all you can about home repair grants in Tennessee.
Based on your home and needs, finding the right home repair grant for you may take some work, but Tennessee offers multiple options to provide homeowners with the most amount of support at the most affordable price.
Even if a grant doesn't work out, you can still consider cash home buyers in Knoxville or other cities.