Is it possible to sell a house in a trust? The simple answer is yes – selling a home in a revocable trust is possible. With the proper guidance and planning, you can successfully make any needed transactions regarding your property held within the trust.
As the appointed trustee, you possess complete control over the home, from selling it in a traditional real estate transaction to selling "as-is" to a cash buyer. If you are ever unable to accomplish your duties as trustee, whoever assumes that role will have all the same rights and options for selling the home and other property.
Despite common misconceptions about trusts being overly complex or difficult – when it comes down to putting a home up for sale is quite to do so yourself, outside of a trust.
If you want a quick sale of your house in a revocable trust, commonly referred to as an inter vivos or living trust, there are specific regulations and procedures that you must follow. Let's examine the available options more closely so that you can make the most of this transaction.
How Does A Revocable Trust Work?
Before we get too far into how to sell a house in a trust, we want to make sure we understand what we're dealing with and what the situation entails. A revocable trust begins with a grantor, the person who creates the trust and funds it with personal assets such as a house or other property. The IRS views the property within the trust as belonging to the grantor. The grantor then names a trustee to manage the assets, though it's not uncommon for a grantor to name themselves the trustee while they're alive. In that case, they will name a successor trustee who takes over as trustee when the grantor dies or is incapacitated.
It's common for a child or financial institution to be named as a successor trustee. Married people can also set up a trust and set themselves up as co-grantors, which means the surviving spouse becomes the sole trustee in the event of one person's death or incapacitation.
As soon as a house is placed in a trust, it becomes the property of the trust and is no longer titled to the owner. So if you purchased a house and then put it into a trust, that house now belongs to the trust, which you may or may not be the trustee over. An advantage that comes with placing your house in a revocable trust is that it will not go through the probate process, which can take up to a year or longer in many states. If you own homes or real estate in multiple states, such as a vacation property or second home, beneficiaries will receive inheritances much quicker in a trust than if the property were simply titled in your name. And since you won't have to go through probate, you also retain some privacy as you won't have to make it part of the public record. That's an appealing aspect of revocable trusts for many people.
What Can Go Into A Revocable Trust?
When it comes to determining what assets and property you are allowed to put into a revocable trust, the easy answer is…almost anything. This is true even if you own a house with a mortgage currently on it. Along with property, you can also put bank accounts, stocks, mutual funds, and other financial products in a trust as well. If you own motorhomes, vehicles, boats, art, or antiques, they can all go into a trust as well. Sure it can be a bit of a hassle to retitle all of your property but the benefits are worth the time. And if you purchase property or houses after you fund your trust, you can either directly title them into the trust or you can transfer them at a later date.
How to Sell Property in a Revocable Trust
So long as you are the grantor, you can sell any house or property in a revocable trust in much the same way you would sell a house or property that is in your own name. You could decide to take the house out of the trust and return it to your name but it's not a necessary step.
It's important to know that if you are selling your primary residence you are still going to be subject to capital gains tax, though you're able to benefit from the appropriate exclusions. If you lived in the house for at least two of the five years before you sold it, you can exclude up to $250,000 if single and $500,000 if married and filing jointly. It's a little confusing because a trust can't reside inside a house but the IRS considers trust property as belonging to the grantor when it comes to taxes. Remember, you probably won't be able to claim this exclusion again if you've already taken advantage of it during the two years prior to this sale.
Button Up Your Documents
If you get to the point where you're ready to sell a house in a trust, you're going to want to make sure that you've buttoned up all the details as the grantor or trustee. First and foremost, make sure your title company has a copy of the trust documents. They'll make sure that the property is indeed owned by the appropriate party and that no one else has a claim to it. It also allows them to make sure the title is clear and you have the right to sell. Otherwise, a lender won't lend to the buyer on a property and then your sale is over.
When the buyer is ready, the trustee will sign the deed in order to transfer ownership to the grantee. So if it's your trust, you might sign as Joe Brown, trustee of the Joe Brown Trust. If the trust is a joint one between you and your spouse, the lender will want both of you to sign the deed. Technically it may only require one signature but they'll always want to cover their bases.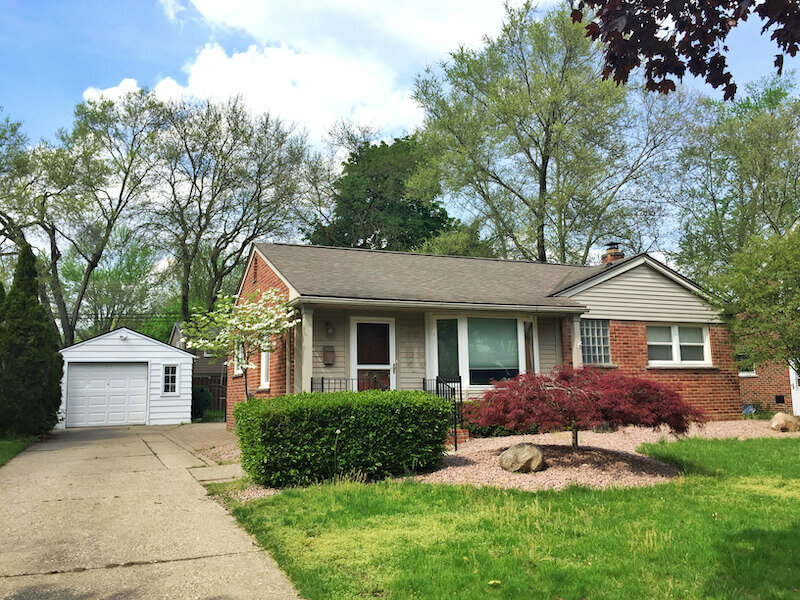 Sell Your House in a Trust to a Cash Buyer
If you find yourself in a situation where you need to sell a house in a trust quickly, there is probably no better way to go about it than to sell the house as-is to a cash buyer like Nexus Homebuyers. Since there is very little difference between selling a house in your name and selling a house in a trust that you are the trustee of, we can work with you to close the sale quickly and get cash in your pocket just as fast.
The process is simple. You contact us and let us know the situation. We'll reach out ASAP and request more information or photos. We may want to take a tour of the property as well. We'll be able to make you a fair offer very quickly, often within 24 hours. Then, if you accept, we can begin the closing process right away. We don't deal with real estate agents so there are no commission fees and we don't deal with banks so we don't have to wait for mortgage approval. We'll close on your schedule and pay you cash for your house in a trust no matter its condition.