Hiring a property manager can be a difficult decision to make, but it may be worth the hassle for some people. If you own a rental property and feel overwhelmed with all of the responsibilities of owning one, then hiring an experienced property manager is your best bet. Property managers can help you manage any day-to-day tasks that come up in order to ensure your rental property runs smoothly.
This blog post will discuss what property management is and why it's beneficial for someone who owns a rental home and provides insight into finding the right Knoxville TN property managers for your needs!
What are Property Managers
Property managers are experts that take care of day-to-day tasks for property owners who have rental homes. Property managers help manage typical jobs like showing the rental property when it's vacant, collecting rent, fixing minor issues in the house like leaky faucets or replacing light bulbs, and much more. A property manager can also provide advice on how to make your residential rental unit attractive to potential tenants, including where to advertise your property, what to include in your listing (pictures, floor plan layout), and more!
As someone who owns a rental property, you will really appreciate the help of a property manager. Property managers help with day-to-day tasks like collecting rent, screening potential tenants, and keeping in contact with your renters. In addition, they can offer legal counsel if needed (especially when dealing with difficult tenants), and they can also guide you on what expenses to expect. 
If you're looking for a helpful person who will care for your rental property while you're living elsewhere, then hiring a property manager is a great idea.
Best Property Managers in Knoxville
If you're interested in working with a property management service, you'll want to make sure to do your research and read reviews from other homeowners. In order to find the best Knoxville property managers, you will need to take a look at their portfolios and testimonials from past clients.
There are many good property management companies in Knoxville that can help with residential rentals. You'll just want to make sure that any company you interview has a proven track record of success before hiring them!
Below is a list of the ten best property managers in Knoxville and public information regarding each one.
Brick and Mortar Properties is located at 900 East Hill Ave, Ste 110 in Knoxville. They offer several services, including:
Accounting & Bookkeeping Services
Financial Reporting & Analysis
Listing & Marketing Services
Property Leasing Services
Residential Property Management
Commercial Property Management
And more!
Brick and Mortar Properties currently has a 4.8 Google review rating.
Apex Property Management offers 25 years of combined experience in property management for single-family houses, condos, and multi-family townhouse/apartment units. They also have established great relationships with general maintenance personnel, pest control companies, cleaning companies, landscaping specialists, and contractors in the local area to ensure that the care/repair of your investment property is in high-quality hands. In addition, Apex has invested in advanced property management and accounting software to provide clients with the best quality service and manage properties more efficiently and effectively. Apex currently has a 3.9 Google review rating.
Coldwell Banker Wallace has been managing rental properties in Knoxville and surrounding areas since 1936. They have built a reputation of excellence in the care and management of both residential and commercial properties. Currently, they manage over 250 residential and commercial properties in the area. The Knoxville Coldwell Banker Wallace-Property Management company has a Google review rating of 3.7.
D&K Management, Inc. is a full-service property management company with over 45 years of experience in rural development, tax credit, and conventional apartment arenas. They also manage single-family homes, condominiums, and homeowner associations. D & K is currently managing several properties across Tennessee and in three other states. They are a family-owned company with an excellent reputation for providing owners with the highest quality customer service and being extremely responsive to all associated entities. Currently, they have a 3.7 Google review rating.
Asset Realty Management is a full-service property management company in Knoxville, TN. They can help with all your sales and property management needs. Whether you are a large company with multiple properties or a single-family rental, they have services and a system to meet your needs. They have also won the Best of Knoxville Business Hall of Fame Award in Real Estate three years in a row! In addition, Asset Realty Management has a 4.2 Google review rating.
Tenants Choice is run by FYVE. FYVE Tennessee, LLC represents and manages a wide base of rental owners and investors in Knoxville, Tennessee. Their property management services enable their clients to benefit by saving them time and money. The company employs general contractors and has established relationships with landscaping specialists, pest control companies, insurance agents, accountants, and attorneys in the Knoxville, TN area. Tenant's Choice Property Management Services has a 3.6 Google review rating.
Inman Realty offers a full range of property management services tailored to you as an investor, homeowner, or landlord. They have an extensive portfolio of single-family homes, townhouses, condos, and apartments in the Knoxville/Maryville area. Inman Realty has a 2.3 Google review rating.
Tennessee Valley Realty Associates, LLC prides itself on being one of the most progressive property management firms in East Tennessee. They offer a full-service property management team that handles numerous time-consuming duties while solving the logistical puzzle many rental property owners face. They cater their services to portfolios of all sizes. TVRA has a 4.7 Google review rating.
Southland focuses on managing commercial real estate and has more than 25 years of specialized commercial real estate experience. They help make the ownership of commercial leased property a worry-free endeavor for the owner. They'll work with you on your goals for the property, expenses, vetting new tenants, and preparing leases. Southland Realtors Commercial Group has a 3.9 Google review rating.
Brun Property Management is an independent, professional, insured, and fully licensed property management company in Knoxville, Tennessee. They manage over 500 units spread out all over Knoxville and the surrounding areas. They are a full-service property management company that specializes in enhancing property values and maximizing cash flow. Brun Property Management has a 3.4 Google review rating.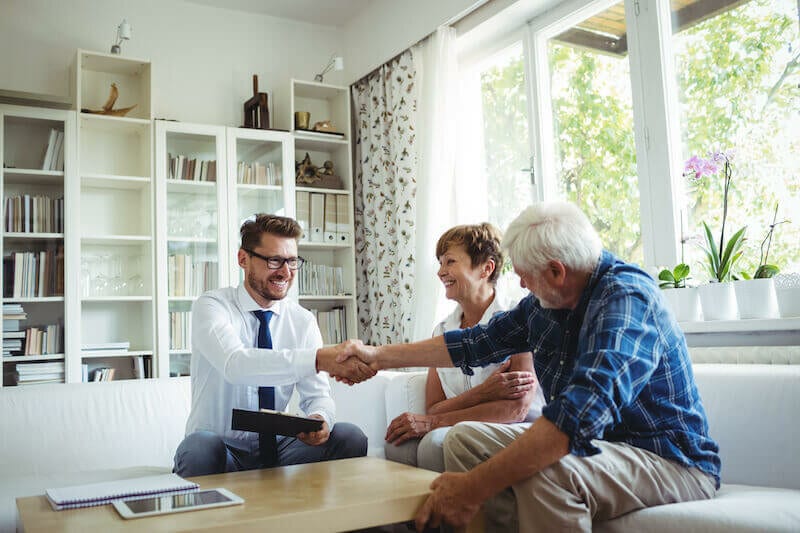 How to Choose the Best Property Manager for You
If you want to find the best property manager in Knoxville, Tennessee, there are a few things you should consider and key traits to look for in a property management service. First, make sure that they have experience managing rental properties in your area and the type of building (i.e., apartment complex or single-family home). 
You also may want to run background checks on potential candidates before hiring them for your valuable asset. Start by looking at their website, social media accounts, and online reviews from other clients who've had similar needs as yours. Ask questions about how often they will be present at the property and whether they can show references from previous jobs if possible – this is just one way to determine if someone would be a good fit for your specific situation!
You'll also want to come up with any specific questions to ask during the interview that you may have regarding how they'll be running your property. Ask how they deal with emergencies, their background experience in real estate, what they charge for their services, etc.
Here are some sample questions to ask:
What is the annual fee for your services?
Do you have an office that I can access?
Do you provide refunds for vacancies?
How long will it take before I start seeing results?
Do you require a deposit?
How much experience do you have managing rental properties?
Will I receive regular reports of the status of my property?
What are your hours of operation, and how often can I contact you by phone or email when something comes up with my property that requires immediate attention?
Ideally, you want someone who responds quickly. When interviewing potential candidates, it's also important to ask them if they manage any other properties near where yours is located to find out if they're familiar with the area. You just want to make sure that whoever takes care of your investment knows all about it before signing over responsibility so there won't be any surprises.
Ultimately, the most important thing to consider when hiring a property manager is if they can help you increase your cash flow even more than what it already is. If the person just manages properties and doesn't have an active hand in getting rents or being involved, then they won't know how much potential there really is for revenue from that particular location.
Final Thoughts
Property managers can help you get a better return on your investment and, if needed, help you take care of repairs throughout the year (which could add up quickly). But if you're dealing with a troublesome property or tenants, selling the rental property may be a better solution. An experienced cash home buyer in Nashville, Knoxville, or Chattanooga, can buy your property with cash and handle all of the repairs, tenants, and other challenges that come with owning a rental property. 
One top-rated real estate investor- Nexus Homebuyers, comes highly recommended in these instances. They have helped numerous homeowners sell homes quickly without having to deal with tenants or the hassle of being a landlord.
In some cases, homeowners who own rental properties can pay off debt or fund an early retirement by deciding to "sell my house fast in Knoxville" instead of interviewing and hiring a property management company.
So if you're interested in working with a "We buy houses in Tennessee" company and selling your house as-is, contact Nexus Homebuyers today!