Let's be honest selling a house isn't as easy as it looks. A lot of time and effort goes into preparing a place to sell, including staging, cleaning, completing repairs, and upgrades. And you don't want to forget to include finding a good real estate agent to work with or figuring out how to sell by yourself.
If you're like most home sellers, you may be feeling a bit anxious about the possibility of your home sale taking too long or experiencing some financial stress because of the costs involved with selling a house.
Fortunately, there is a much easier way to sell your home in Tennessee! Accepting a cash offer on your house can provide several benefits over a conventional home sale, like cost savings, speed, reduced time, and most importantly, lower stress!
But what makes an all-cash offer better? Continue reading to discover the benefits of selling a house for cash in Knoxville, TN, to find out!
What Is a Cash Offer on a House?
A good place to start is figuring out what exactly is a cash offer on a home. You're probably wondering how is this any different from a traditional home sale.
The first thing that comes to mind when you think of a "cash offer" you probably envision the buyer showing up with a briefcase full of hundred-dollar bills stacked on top of one another. Unfortunately, cash home sales are not that glamorous.
What happens is the buyer offers the seller the entire cost of the property without using bank financing such as a mortgage. Since the buyer already has the funds to buy your house outright, you'll be able to avoid several steps in the closing process that are long and costly.
A few of these steps you'd get to avoid would include:
From the seller's perspective, it doesn't matter if the money comes from a mortgage company or the buyer's own bank account. Because the end result is the same, a buyer purchased your house and paid for it. However, when you're able to bypass a few steps, there is less risk, and the process is quicker and easier when you accept a cash offer. This all sounds great, right? So how do you go about finding cash home buyers in Tennessee? The answer is coming up next.
Who Buys Houses with Cash in Tennessee?
When you think of someone buying a house with cash, you probably picture a celebrity or a wealthy individual with lots of money. But unless you're selling a mansion in California or a penthouse in New York, you probably won't have a buyer like that. But before you get discouraged, there are several reputable buyers in Knoxville offering cash for houses.
However, when you start searching for one, you'll want to do your research. More than likely, you've come across the signs posted at intersections stating, "We Buy Houses." Even though the signs may look legit, you should beware. Only because anyone can claim to be a "cash buyer." So you'll just want to watch out for house-buying scams.
Reputable home-buying companies won't have bandit signs scattered around Knoxville. And it will be pretty simple to verify a cash-for-houses company's reputation.
As the home seller, start by accessing the company's website. If they don't have one or it appears unprofessional without any way to contact someone, it may be a scam. A reputable home-buying company, like Nexus Homebuyers, offers:
An easy-to-access, professional website
Verified customer reviews and ratings
An accreditation and verified rating from the Better Business Bureau
Years of experience
Closings at a reputable Title Company
In addition to that, a cash home buyer of any type should have experience in closing deals and be capable of resolving any issues that may arise.
Now that you know how to find the best home-buying company and a reputable one at that, discover what some of the other benefits would be of accepting a cash offer on your house in Knoxville, TN.
Benefits of Selling a House for Cash in Tennessee
As you've learned, accepting a cash offer means fewer holdups in the closing process. But besides that, what are the other Tips for first-time house sellers? Let's find out.
No Agent Fees
Did you know that the average real estate agent fee in Knoxville is close to 6 percent of your home's sale price? When you sell your house for cash to a local home buyer, you skip working with an agent and get to save the money.
Just make sure to check for hidden fees as some cash home buyers called iBuyers charge service fees. Fortunately, Nexus Homebuyers never charge hidden fees, so more money stays in your pocket.
Can Be Sold Quickly
From start to finish, your house can sell faster when you work with a cash home buyer. All the prep work mentioned earlier to get your house ready to sell, well, you can skip all that. You won't need to make any repairs, improvements, clean, or stage your home because homebuyers like Nexus buy houses in as-is condition.
Depending on the extent of work that would need to be done to your property to list it on the open market, selling as-is could shave off weeks or even months of preparation.
Even if your house was ready to be listed today, you're looking at an average of 40 days on the market in Knoxville to receive an offer and 30-60 days to close.
If you were to sell your house to Nexus Homebuyers, you would get a cash offer for your home within 24 hours and be able to close in as little as 7 days.
Less Overall Costs
Remember how we mentioned you could sell your house as-is? Well, besides avoiding all the hard work involved in making repairs and staging your home, you'd also get to save quite a bit of money.
Depending on what home repairs you'd need to make to sell your house, you may be looking at a couple hundred to several thousand dollars in repair costs. Instead, you won't have to come out of pocket or deal with the hassle of making improvements. Avoiding repair costs can be extremely helpful if you have a foundation problem, your house is flooded, or even if you own a condemned property.
With all these benefits, it's no wonder that sellers prefer to work with a cash home buyer!
How Selling Your House to a Cash Home Buyer Works
If you want to sell your house fast, then working with a local "Cash home buyers Knoxville" company is your best option. Selling to a local cash home buyer can definitely speed up the overall process and would work like this: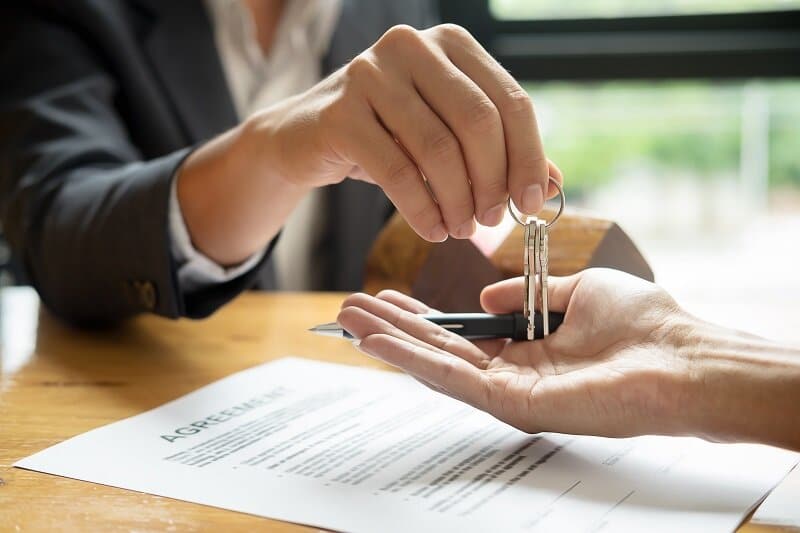 Reach out to a cash home buyer by filling out a simple form on their website.
The home buyer will contact you to discuss more your property and schedule an appointment to see the place in person or request photos of the home.
Once the home buyer visits the house or views photos of the property, they present you with a no-obligation cash offer within 24 hours.
The home seller agrees to the offer and signs a purchase agreement. They also get to choose the closing date. So you'll be able to sell a house on your schedule.
The closing of the sale can happen in as little as 7 days or longer if needed.
Companies that Buy Houses in TN
Ready to find a cash buyer for your Knoxville home? Below we compiled a list of five companies that buy houses for cash in TN. The information below is public and is to help you compare options and make informed decisions. Be advised to do your own research and contact any home buyer directly to learn more about their services and what they can offer you.
Five Companies that Purchase Houses in Tennessee:
Nexus Homebuyers
Nexus Homebuyers is one of the top home-buying companies in Tennessee. They have been in business since 2017 and have helped over 200 homeowners with their real estate needs. Nexus Homebuyers is a BBB-accredited business and has a 4.9 out of 5-star Google rating. They buy houses primarily in the Knoxville area and purchase properties in Nashville, Chattanooga, and Atlanta. They can make you a cash offer for your property, usually within one business day, and on average close within 7-14 days. 
Cash Out On My Home
Founded in 2018 by a husband and wife duo Cash Out On My Home buys houses in Tennessee and Georgia. They advertise immediate cash offers and are able to close in as little as 7 days or the date of your choice. They have four testimonials on their website and 5 out of 5 on Facebook. However, they do not have any Google reviews and are not a BBB-accredited business.
Express Homebuyers
Express Homebuyers is a national home-buying service that partners with local investors across the country. They have been in business for 17 years and are a BBB-accredited business with a 4.3 out of 5 on Google reviews. They advertise making you an offer within a few minutes of submitting your information and a minimum time to sell within 7 days.
TN Homebuyers
TN Homebuyers has been in business for 18 years and is a BBB-accredited business. However, their home-buying process, including offer and closing timeframes, is not mentioned on their website. They currently have a 4.4 out of 5-star Google rating.
Yucky Home Buyer
Based out of Nashville, Yucky Home Buyer is a real estate investment company that can make you a same-day cash offer and typically close within 7 days. Not much is known about who the actual home buyer is that you will be working with or how long they have been in business. They currently don't have very many client reviews, and the company is not a BBB-accredited business at this time.
Conclusion
If you're considering selling your Tennessee house, a cash offer can provide a solution. As you've discovered, cash sales offer benefits from faster closings to lower costs and less stress. If you're ready to explore the advantages of a cash sale, contact Nexus Homebuyers to learn more today.